郑州大学计算智能实验室
Computational Intelligence Laboratory
MMO
The papers here are for faster dissemination and academic research convinence purpose only, and the copyright of the final papers belongs to the corresponding publishers !
Research on Multimodal Multi-objective Problems
Important activities on Multimodal multiobjective optimization (MMO)
Competition and Special Session on Multimodal Multiobjective Optimization was organized along with the CEC 2021. The competition information is available on http://www5.zzu.edu.cn/ecilab/info/1036/1251.htm.
1. Simple introduction to multimodal multiobjective optimization (MMO)
For a multiobjective optimization problem, if it meets one of the following conditions, it is a multimodal multiobjective optimization problem:
1) It has at least one local Pareto optimal solution;
2) It has at least two global Pareto optimal solutions corresponding to the same point on the PF.
The local Pareto optimal solution represents the solution which is not dominated by any neighborhood solution. The global Pareto optimal solution is not dominated by any solutions in the feasible space.
Fig. 1 shows a bi-objective minimization problem with two Global PSs. Note that a certain multimodal multiobjective problem may have several Local PSs and Global PSs.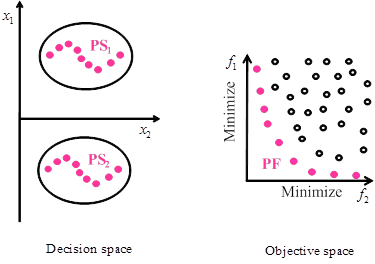 Fig. 1. Illustration of multimodal multiobjective problem.
2. Multimodal multiobjective optimization (MMO) related reference list